THRIVE2G|2020
JOIN US FOR AN EXPERIENCE LIKE NO OTHER
TRANSFORMATION
UNLOCKING OUR POWER
A Conference Curated for Women Physicians of Color ... and Their Allies!
---
The THRIVE TOGETHER Conference is the Premier Conference for Women Physicians of Color who are, or are striving to become Entrepreneurs,
Change-makers, Leaders and CEOs of their Destinies.
Unlock your full potential, step into leadership & be a change-maker, all within a community of like-minded women of color.
"...As we let our own light shine, we unconsciously give other people permission to do the same.
As we are liberated from our own fear, our presence automatically liberates others
Marianne Williamson
---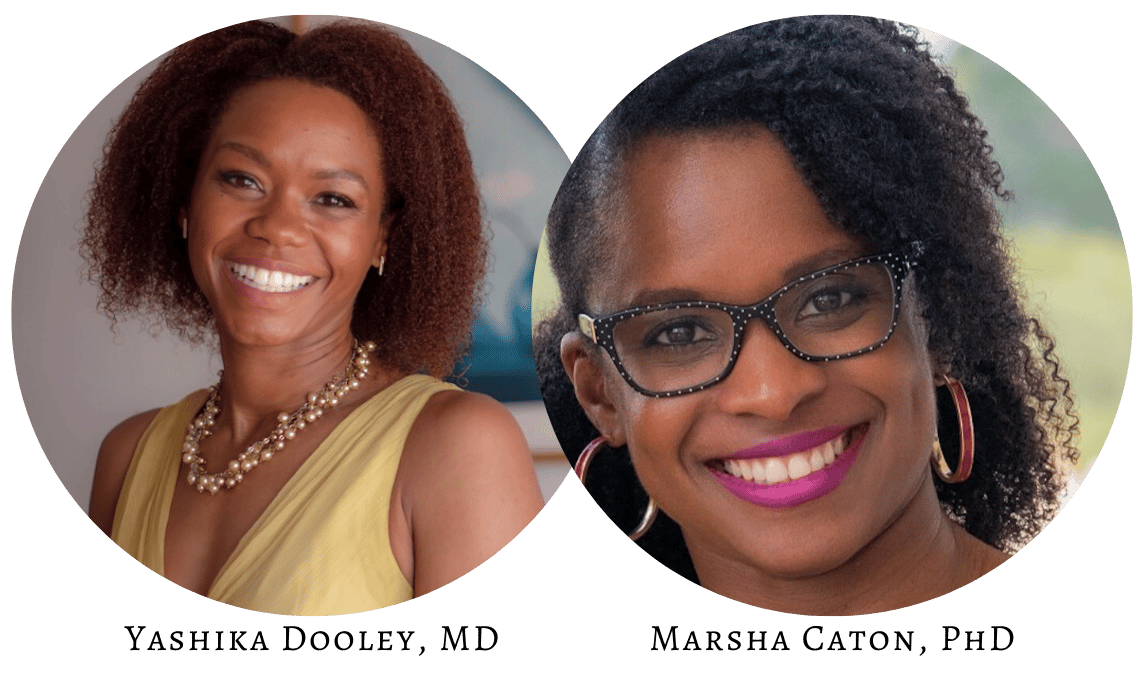 You are not alone, you are NOT A UNICORN, you are a TRAILBLAZER ... and you can have a community!
---
What's In Store?
You've Got To Be In The Room to Watch the Magic Unfold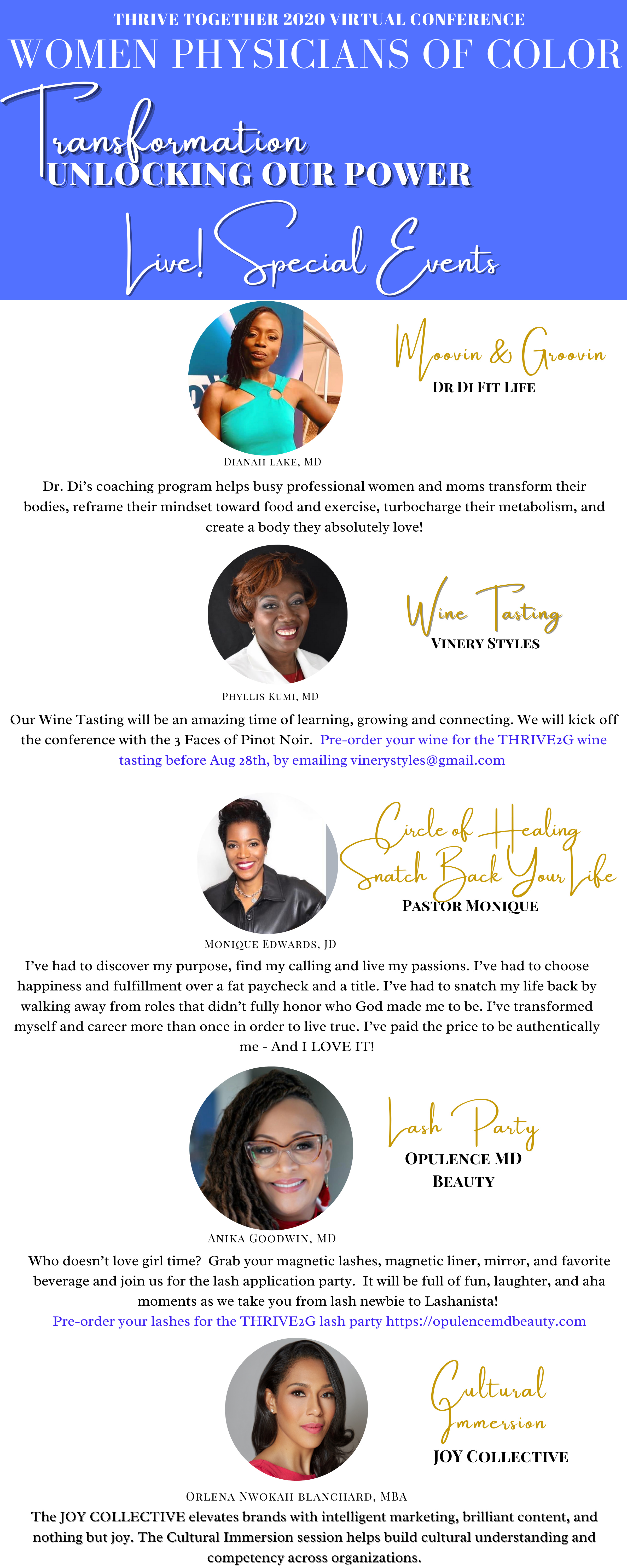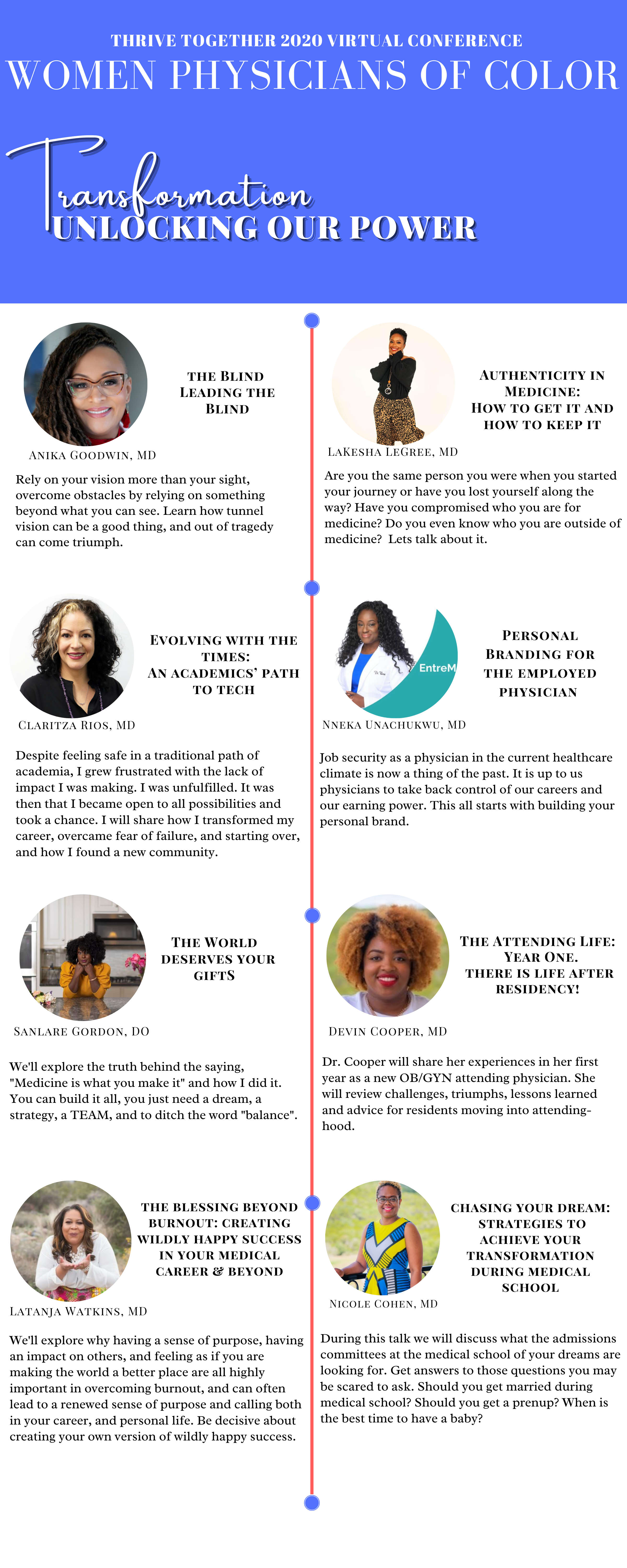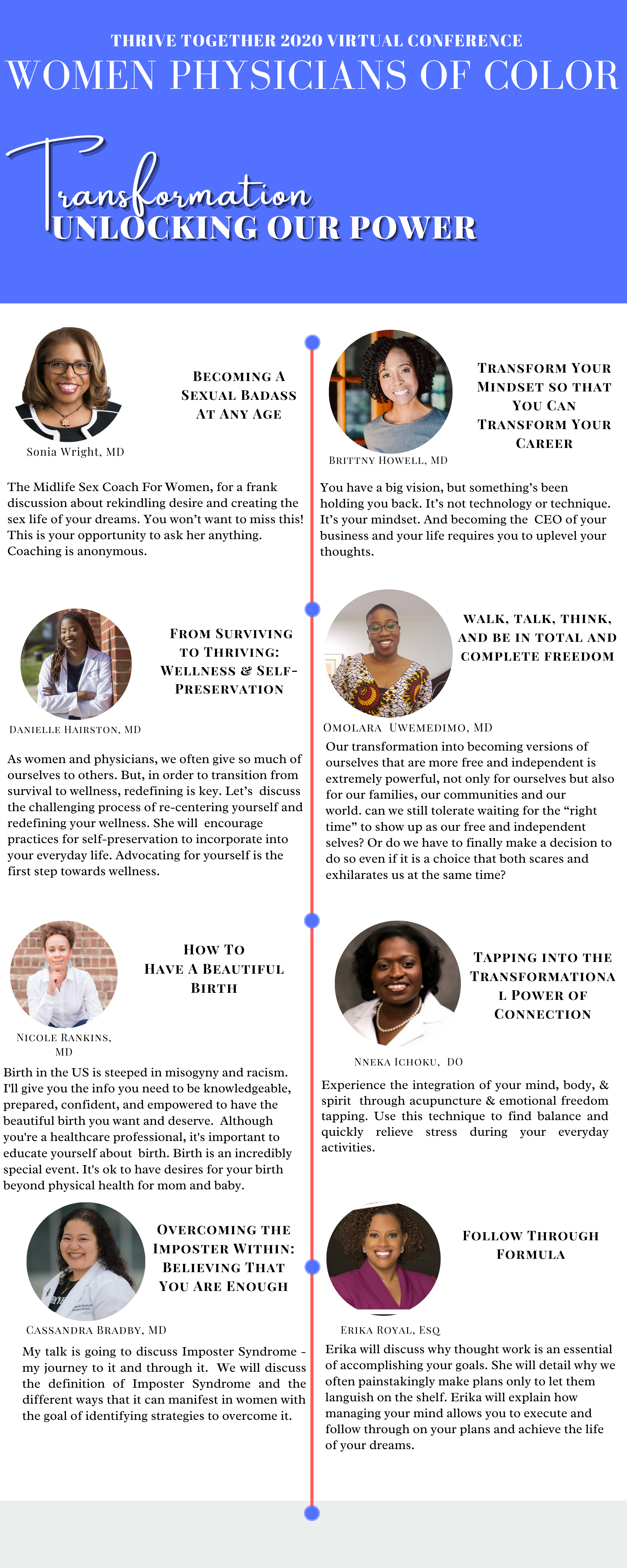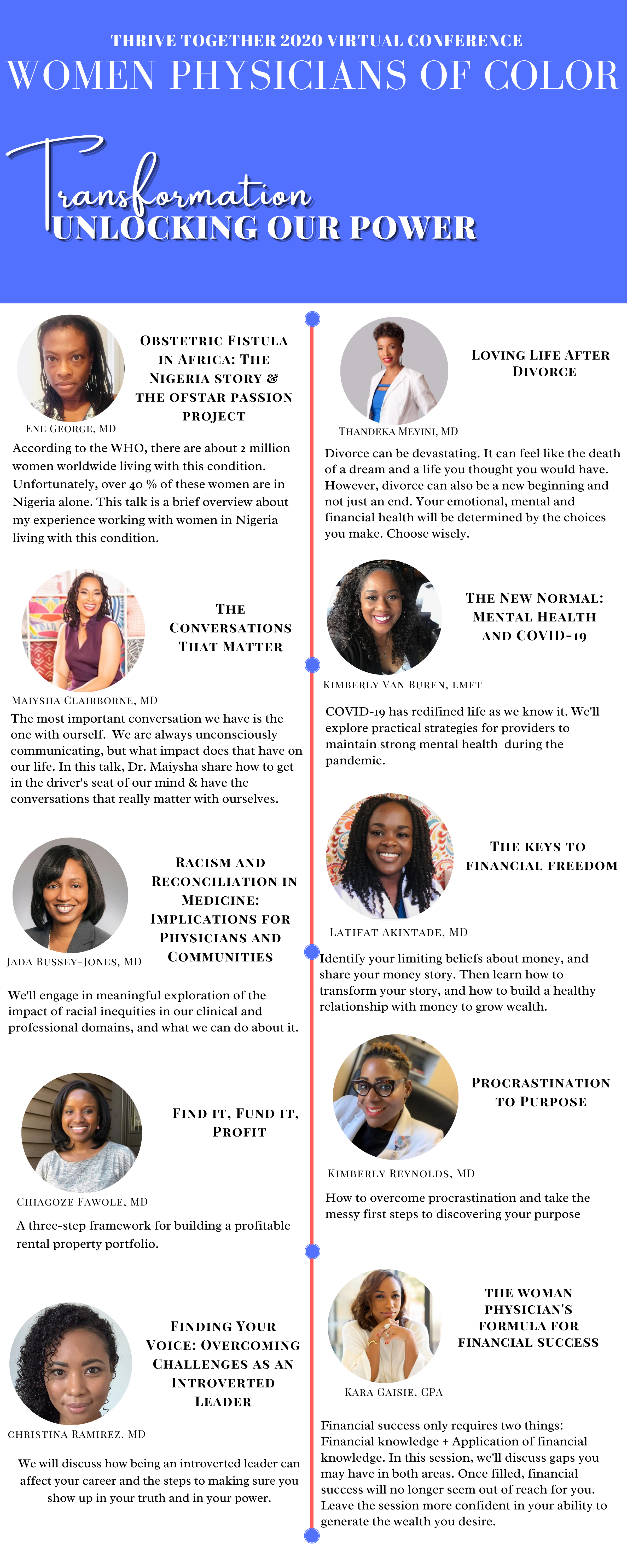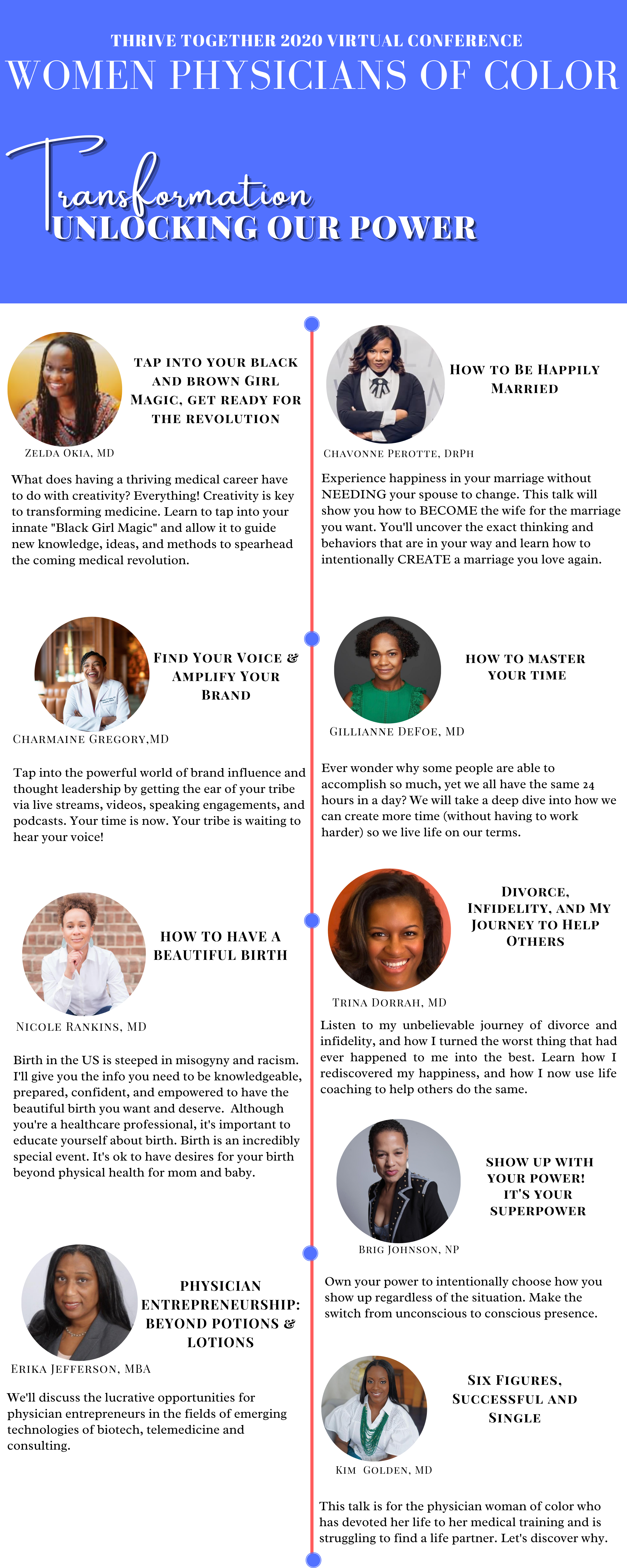 JOIN US ... Let's THRIVE Together
---
OUR GUESTS SAY IT BEST
2019 THRIVE TOGETHER CONFERENCE
​
---
THE THRIVE2G 2020 EXPERIENCE
WHAT CAN YOU EXPECT ?
You'll hear 30+ amazing women of color speakers tell their stories & share what they've learned along the way. But it won't end there...
They'll talk about their strategies for climbing the ladders of sucess, in the clinic, in academia, in their families, in their side hustles, in their main hustles...
They'll tell you how to keep your body in shape, how to ensure that you care for your own soul, & how to own your passions within and without...
Need to get your money right? They'll show you how...
Early in your career? They'll speak to finding your voice and showing up to be a powerful force for change...
They'll take you on an introspective look at culture and how that impacts our entry into some spaces ... and more!
WE'VE GOT YOU COVERED!
---
30+ FABULOUS SPEAKERS
ARE READY TO IGNITE YOUR TRANSFORMATION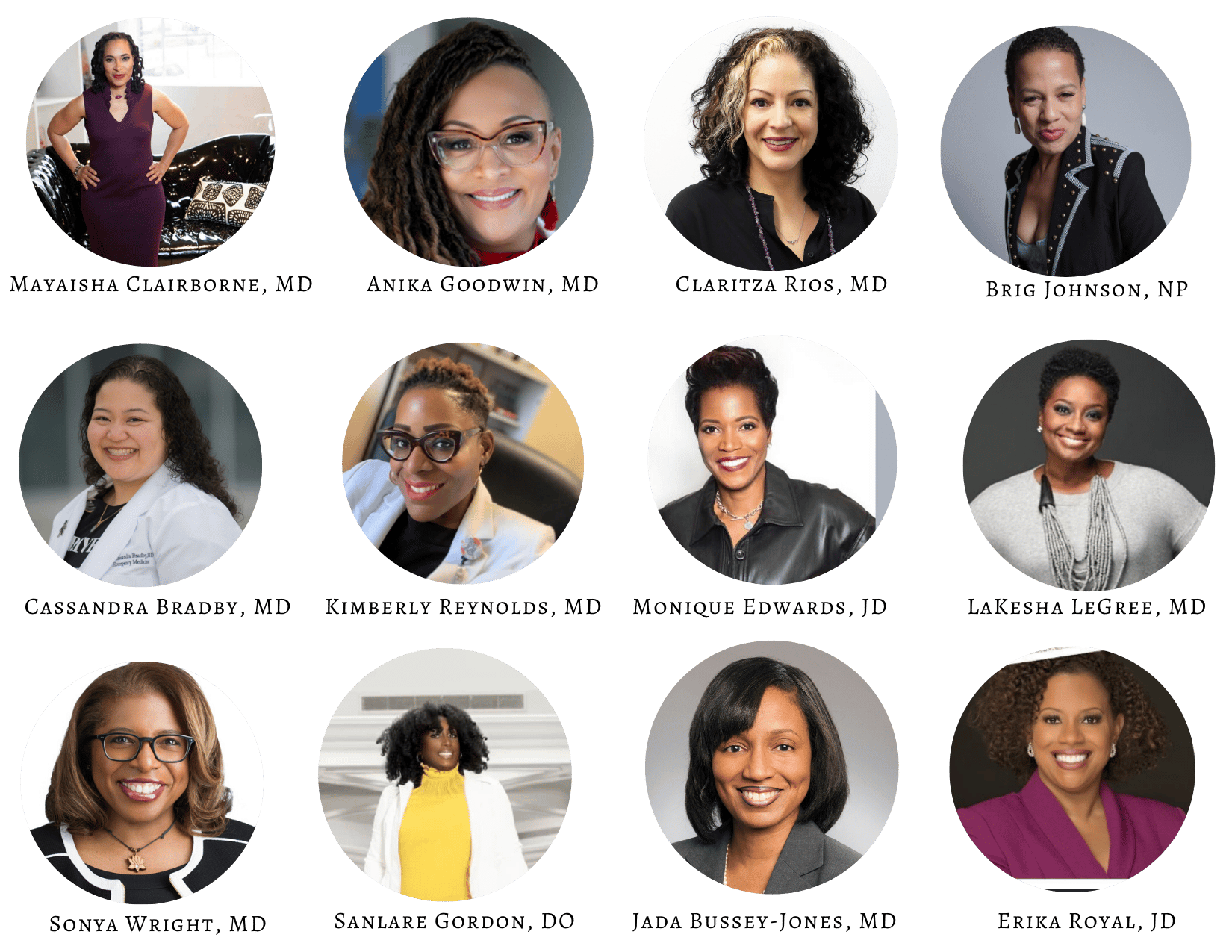 ---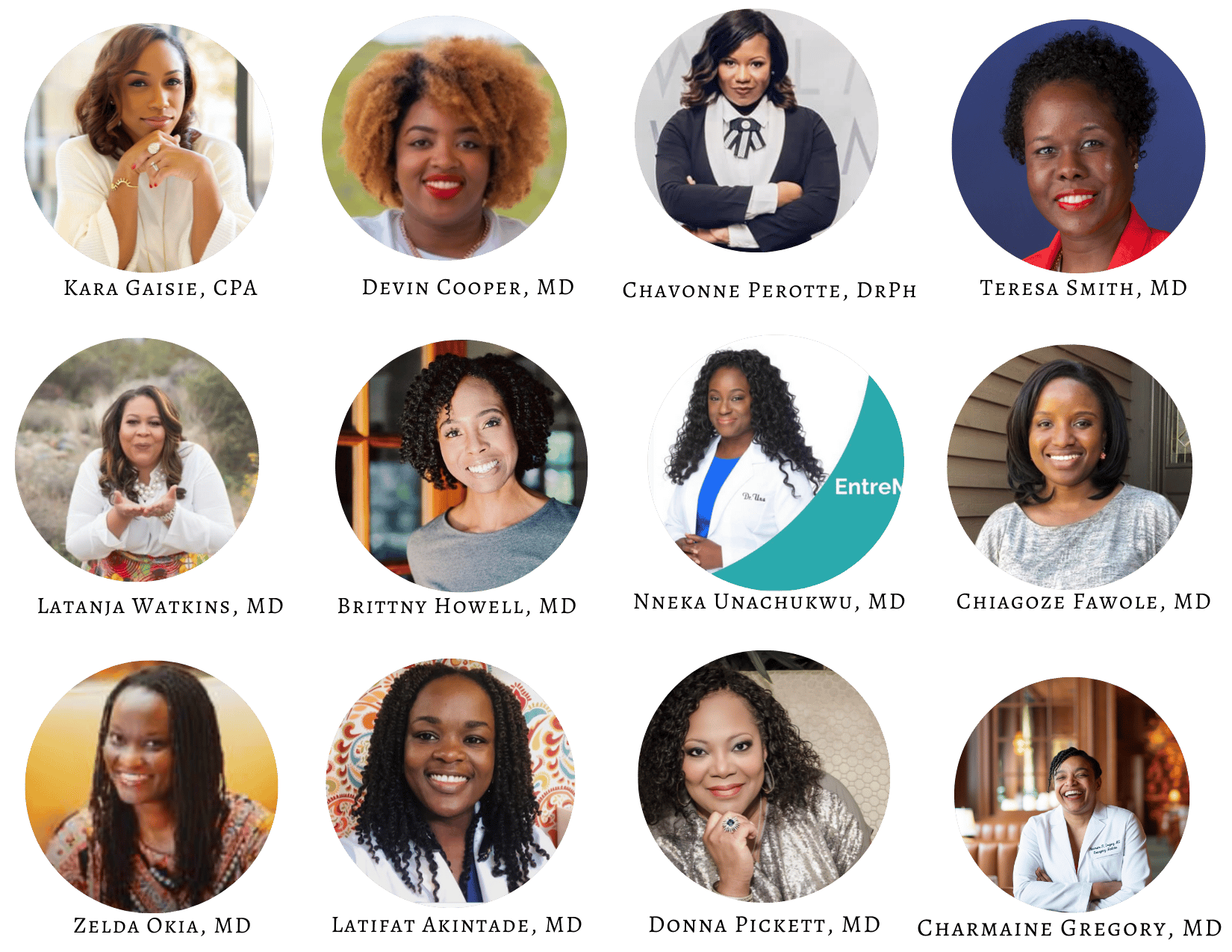 ---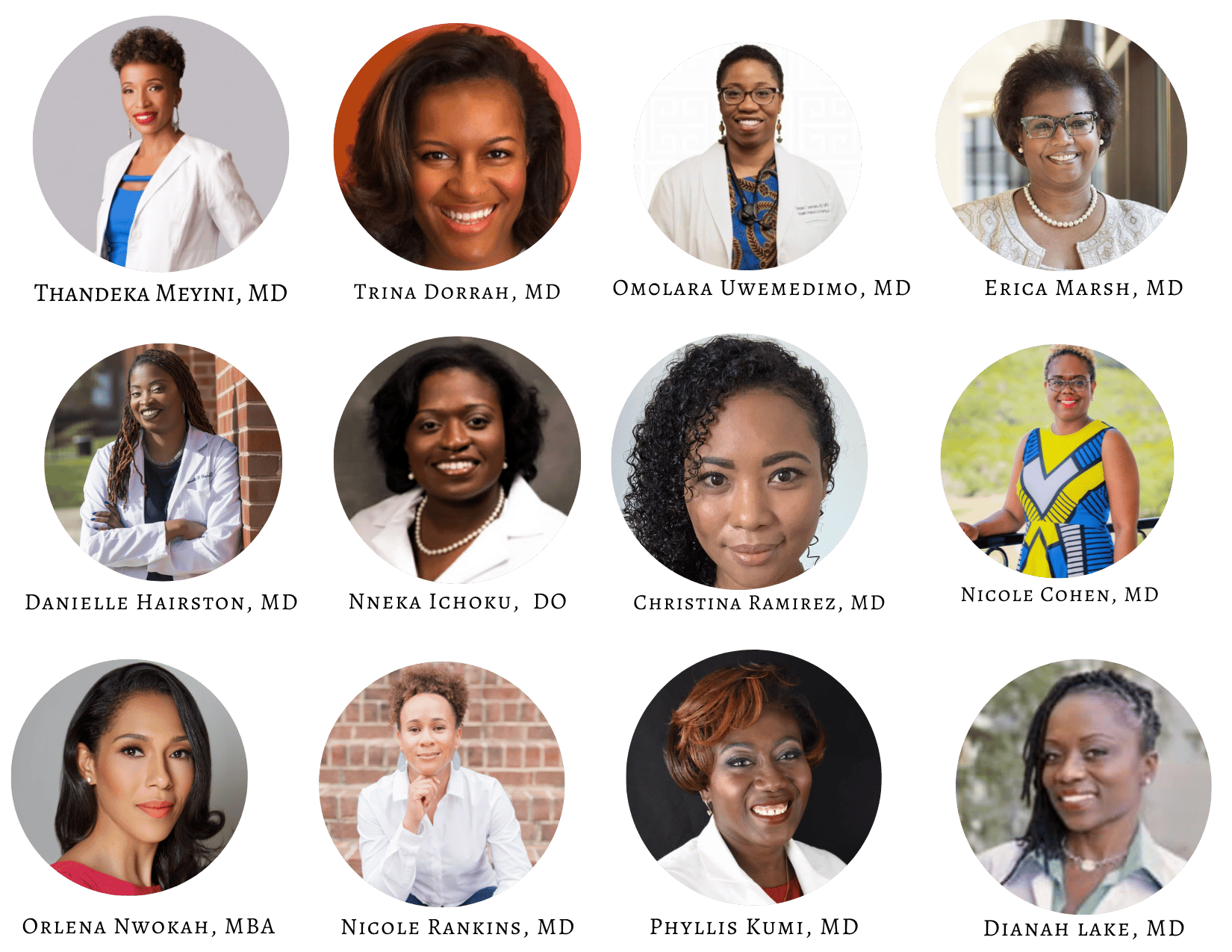 ​
---
​